Marsha Smith
Director of Public Relations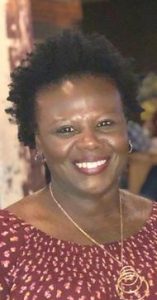 Marsha Smith is a Registered Nurse at St Bernards Medical Center. She has been a nurse for 17 years. She has served in many roles at St Bernards; she has served in various leadership roles, Clinical Care Coordinator, Patient Care Facilitator and Patient Relations specialist. She currently is a Staff Development Educator. She also serves as Clinical Adjunct Practical Nurse Instructor for Arkansas State University-Newport.
Marsha accepted her Bachelors of Science Degree in Nursing from Old Dominion University (ODU), Norfolk Virginia and her Master's degree in Health Administration with emphasis in Education from University of Phoenix.
Marsha was inducted into the Golden Key International Honour Society for her scholastic achievements at ODU in 2009. She is a former member of Crowley's Ridge Toastmasters, where she served as secretary and received her Competent Leadership Certificate. She is a current member of Arkansas State University and Strong-Turner Alumni Associations.
Marsha has throughout her career developed strong leadership and employee engagement skills. She is dedicated to researching and learning more every day. She loves to give back to the community through many community service events. She loves to shop, mainly for shoes. In her spare time, she is an avid runner and spends a great deal of time pounding the pavement with the Dashing Divas.
She is married with 3 adult children.  Marsha continues to strive to improve her community and looks forward to mentoring young women on career and life advancement opportunities.