Tiffany Mosley
Secretary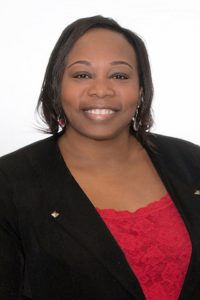 Tiffany N. Mosley is a native of Osceola, Arkansas and an alumnus of Rivercrest High
School. She presently resides in Jonesboro with her 2 children, Tre and Skyrrie, and a
special nephew, Bryce.
Tiffany presently works in Higher Education as the Educator Licensure Specialist and
Technology Coordinator for the College of Education and Behavioral Science at Arkansas State University. She is also a 2-time graduate of Arkansas State University, earning a Bachelor's degree in Sociology and Master's degree in College Student Personnel Services.
Tiffany plans to further her education by earning a doctoral degree in Higher Education.