On June 25, 2016 Ms. Nikesha Nesbitt, Program Director, Department of Integrative Studies at AState, delivered the keynote at BPN's 2016 Scholarship Luncheon held at Barnhill's Buffet.

Congratulations to BPN's 2016 "Professional Scholar" Award Recipients: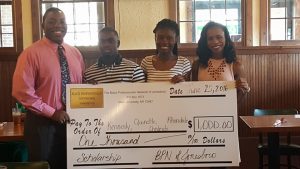 Zhedrick Jackson
Rhondale Smith
Quinette Jackson
Kennedy Hill
Each of these students were awarded a scholarship from BPN of Jonesboro. Congratulations!!!